THE GANTRY WAS DESIGNED FOR ROOF APPLICATIONS, BUT IT DOES A WHOLE LOT MORE!
Lifting Solutions' portable aluminum gantry for moving HVAC units on roofs will save you time and money. No more helicopters or large cranes needed. This gantry was designed and built by people that have been in the industry for over 25 years. It's been a project that evolved from challenges of everyday gantries that just could not get the job done. We sought out to develop one that was designed better, made more sense, did more with more options and was just plain awesome! What we came up with was the revolutionary, patent pending Lifting-Solutions Gantry System and it's by far the most versatile gantry you will ever use!
MODEL 101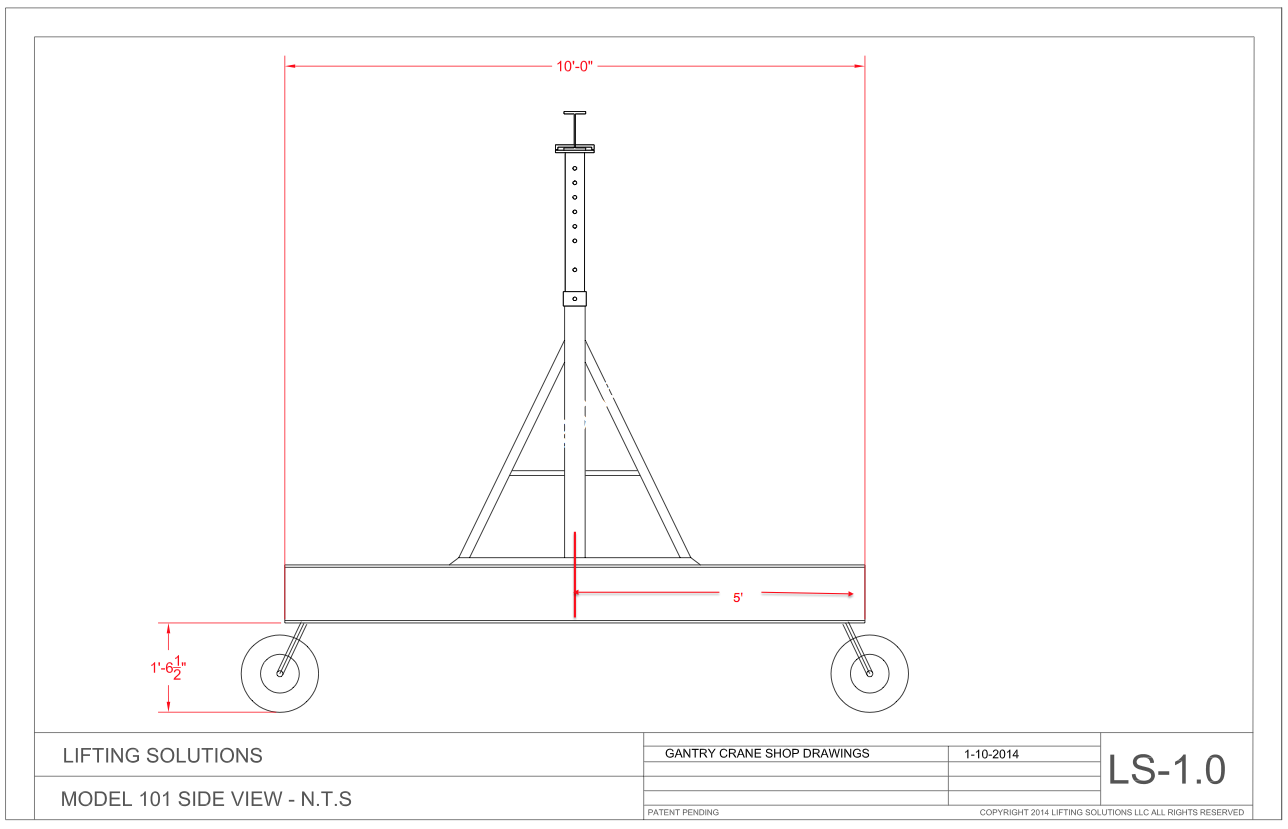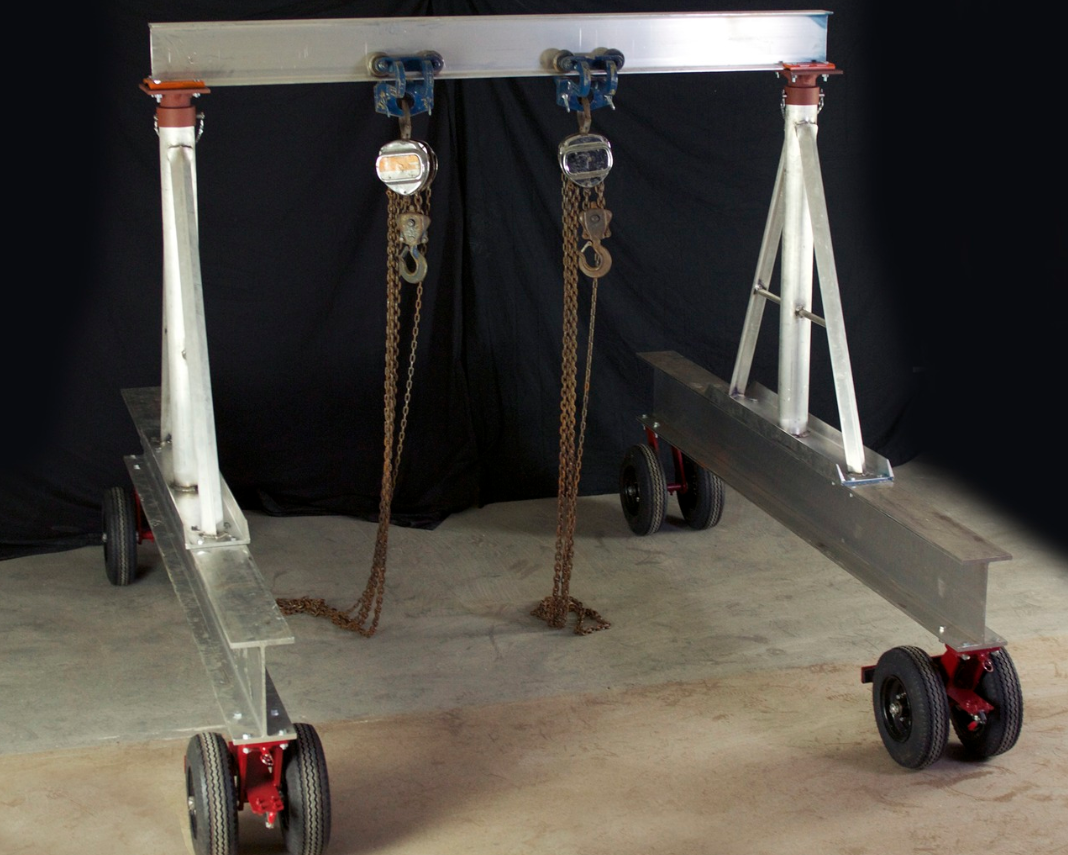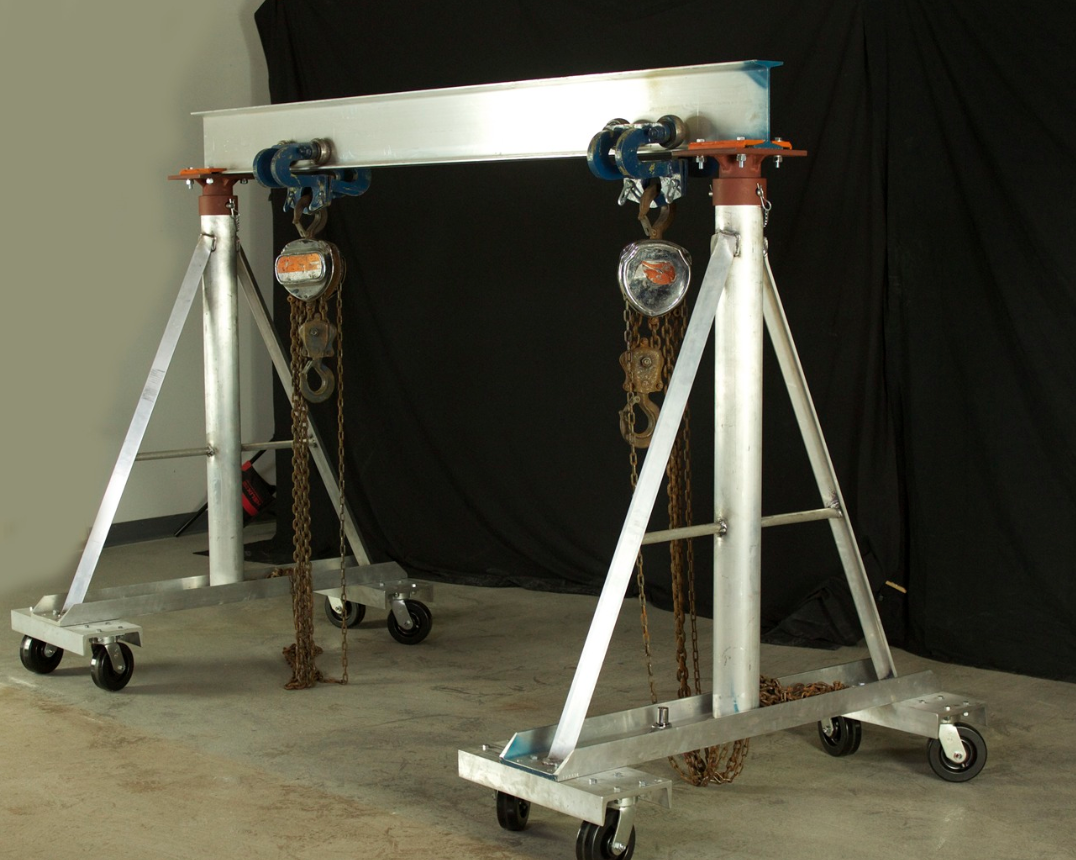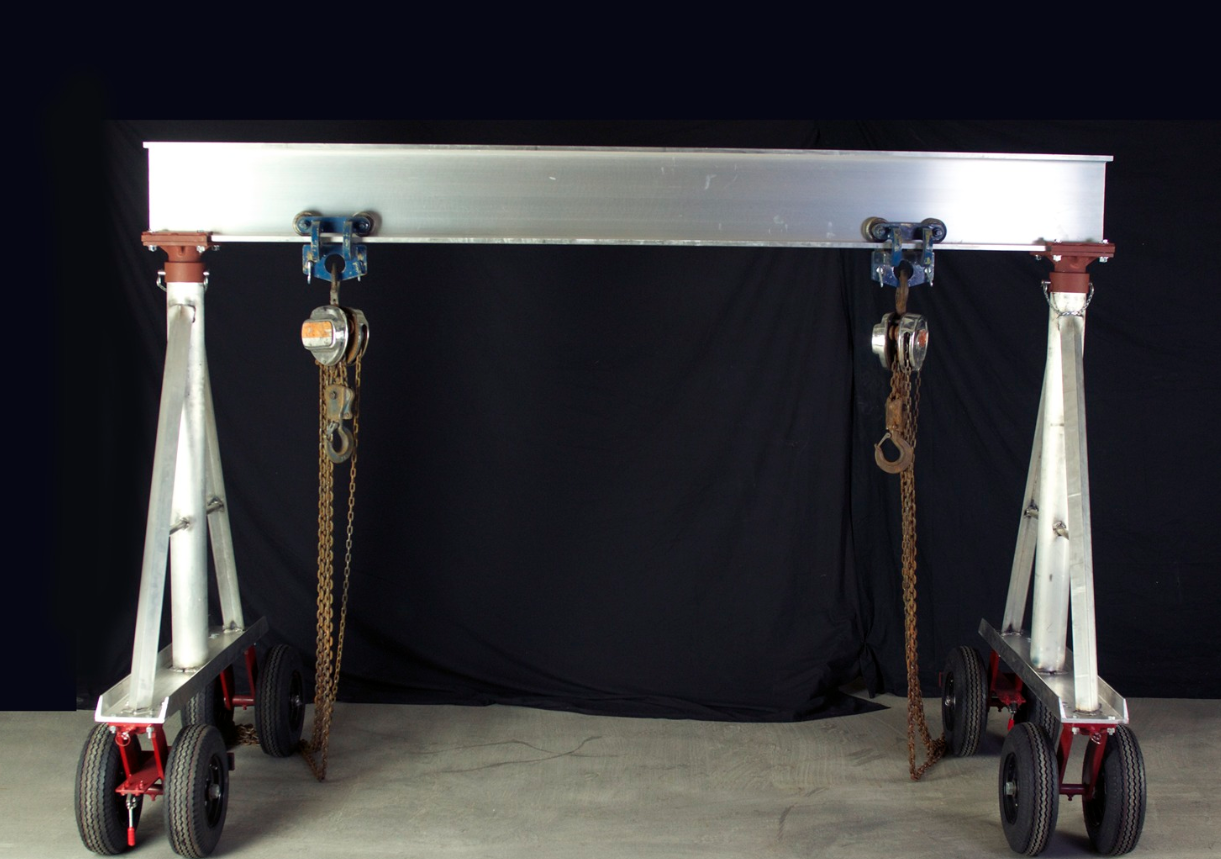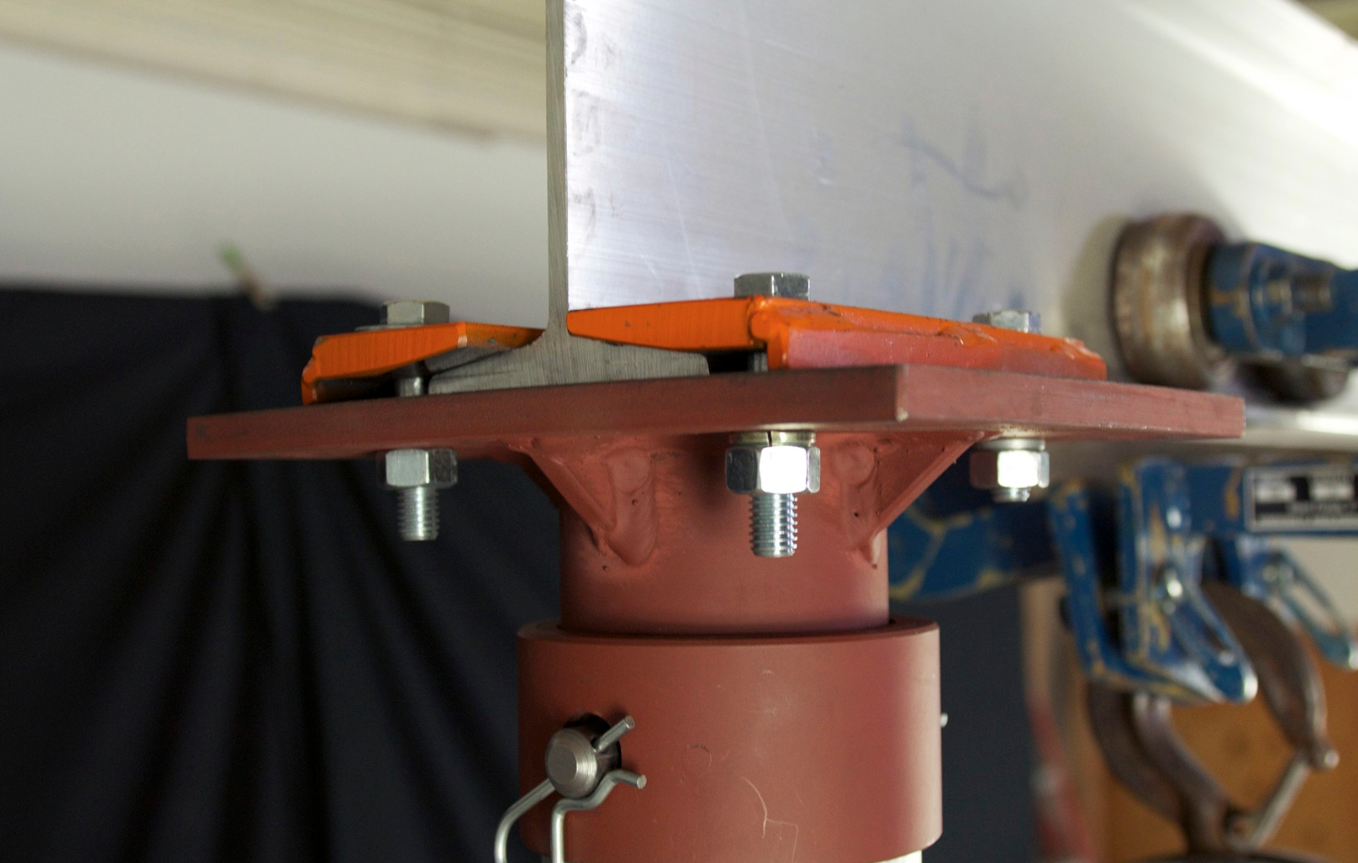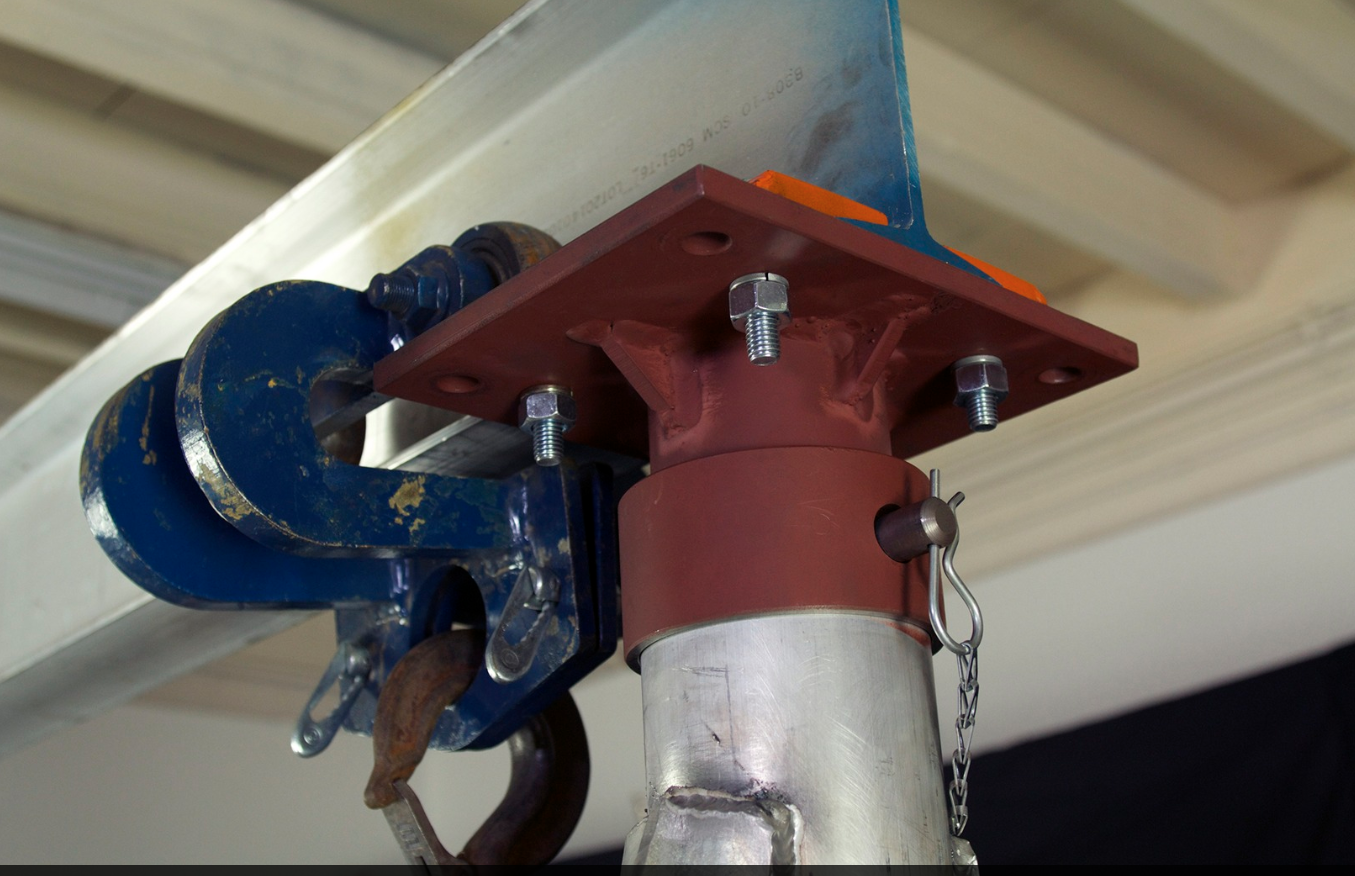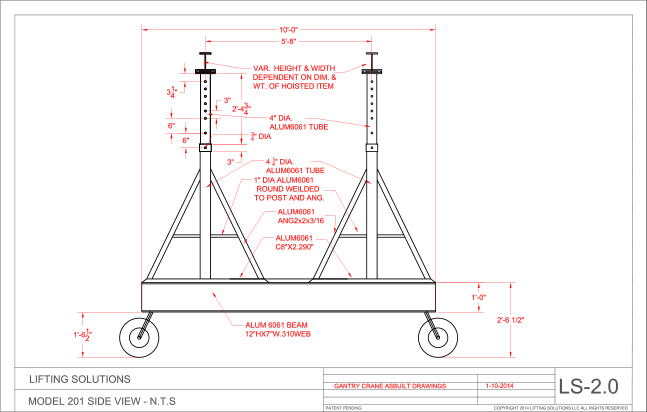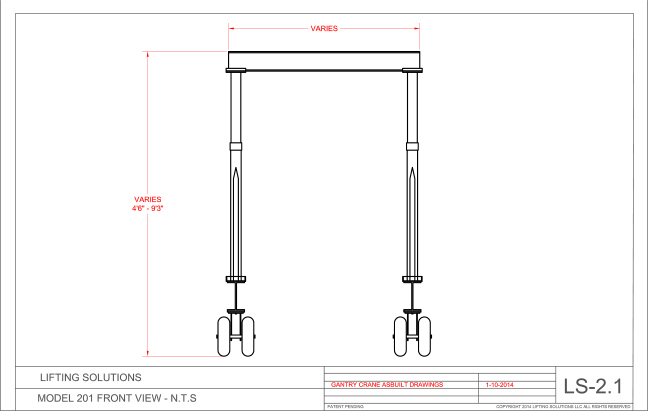 Did we mention it's made right here in the good old United States of America? Well it is...proudly American Made!
FEATURES
Up to 6000# capacity with "W" 10" header see charts for capacities.  The swivel, lockable 16"  dual air tires casters (with brakes on one set ) that  are on each end of the legs makes it easy to move across roof tops with our  4' X 8' X 1/2" plastic sheets or your 3/4" plywood. All casters are bolted  to main frame, just need 3/4" and 7/8" sockets and wrenches to switch out casters configurations. Low profile ( starting at 5' on low interior casters) makes it very easy to go through single man doors. Low interior casters are non marking wheels. These gantry legs vary in widths to accommodate different width pieces of equipment by using different size alumumin header beams up to 15' giving 13' 10" between air tired caster or 14' between on low interior casters.  Mounting head can accommodate two sizes of flanges (6 1/4" or 7" ) for alumumin  header beams. They can also be adjusted to  different heights by unpinning from reinforced collor, raising the inserts,  and pinning the insert to desired height. If that not high enough you can purchase additional extentions in 1',2',3' or 4' lenghts. * note When extensions are being used it is for strictly hoisting straight up and down and not for movement. If you have roof top and need to span your weight  this configuration extends the wheel base . (SHOWING THE MAIN PHOTO) Or by using  two sets of gantries in the short wheelbase to have more wheels on the surface for longer piece on roof tops.  Or in tight places with limited head room the Lifting -Solution gantry system can be the RIGHT PIECE OF EQUIPMENT YOU WILL EVER OWN. Lifting -Solutions can also custom make your required aluminum gantries as well. *Lifting -Solutions is trade marked and Lifting -Solutions Gantry Systems is patent pending.
LIFTING SOLUTIONS PORTABLE ALUMINUM GANTRY MOVING HVAC UNITS ON ROOF
LOAD CHARTS
DISCLAIMER:
It is fully disclosed that the load chart calculations are generalizations as to certain types of roofs and Lifting Solutions is not responsible for these calculations as to each specific roof on which the leased equipment may be used, and that every roof load tolerance is different and should be discussed with and engineer based on the specific roof tolerances of the property that the leased equipment will be used on.